As Dusk Falls Game Review 2022
In this As Dusk Falls Game Review, we'll discuss the story and characters, the rules and how the game plays, and the graphics and performance. As with many popular games, As Dusk Falls focuses on storytelling and choice-based gameplay. There are plenty of branching narratives and quick-time events to keep you interested throughout the entire game. If you're interested in playing it, we've got you covered! Here is complete blog As Dusk Falls Game Review.
As Dusk Falls Game Review:-
Gameplay:-
As Dusk Fall is a highly anticipated indie title that was developed by former Quantic Dreams studio members. Known for the sci-fi hit "Detroit Become Human" and the intense interactive drama "Heavy Rain," the studio has taken eight years to make this game available to gamers. As Dusk Falls is a very unique experience, with a blend of 2D and 3D rendering, and real actors. Furthermore, the game also has an incredibly detailed gameplay experience that accentuates the high stakes and emotional appeal of the story.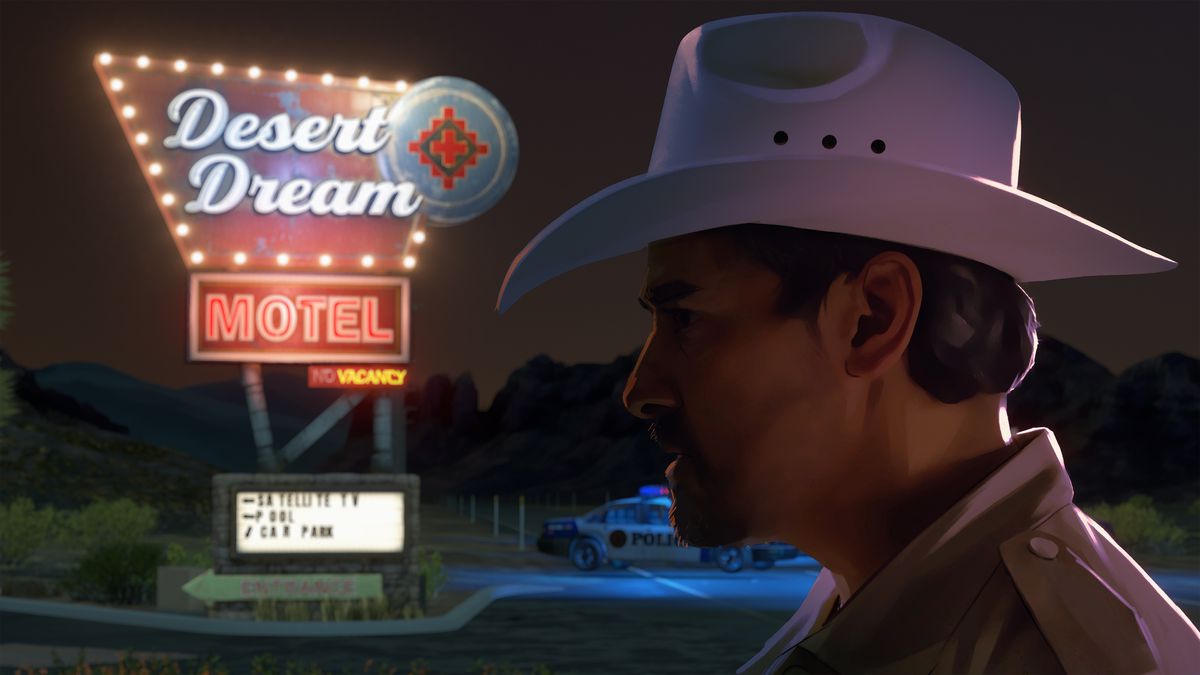 The storyline is complex and emotionally rich, allowing the player to discover new aspects of their characters. Players will encounter deep secrets and family drama as they try to navigate conversations and make important decisions. Furthermore, the game will teach the player about his or her own values, while allowing him or her to discover his or her own 'dude factor'. It is recommended that people who enjoy mature stories and those who are able to make mature decisions will enjoy this title.
Rules and How it Plays:-
The Rules and How As Dusk Falls Game Works are a unique combination of co-op and competitive gameplay. In fact, As Dusk Falls is the only game in the genre to feature override, which gives players the ability to change the way their decisions are made. Players can even override their own decisions, which adds an extra layer of intrigue. Fortunately, the Override mechanic can be overridden for an entirely new experience.
The game is an interactive drama about two families and thirty years, starting with a robbery gone wrong in a small Arizona town. As the hostage-taking progresses, players will encounter different characters and situations, with their choices and actions having a powerful impact on the outcome of the entire story. As Dusk Falls is an action-packed, dramatic experience that explores the hidden nuances of every choice, whether good or bad.
The game was recently shown off during the Xbox and Bethesda Game Showcase, showing off incoming footage and in-game capture. However, this game is currently in early development, it is already slated to release on July 19 for Xbox One and Xbox Series X/S. Additionally, As Dusk Falls will also be released on PC and Xbox Game Pass in the future. If you're looking for a new game to play with friends, you won't have to look any further than As Dusk Falls.
Game Story and Characters:-
The release date for As Dusk Falls is now set at July 19 for both Windows PC and Xbox Series XS. It's a dark and atmospheric game set in a small Arizona town. It features excellent visuals and voice acting. However, the gameplay is complex and the plot is reminiscent of a crime drama. As Dusk Falls is a must-have title for any Xbox fan's Game Pass library.
The story is told over a 30-year time span in As Dusk Falls. The game spans two books and follows the lives of two families. Characters are layered with complex backstories and will respond to your choices. In the middle of the game, there are Quick Time Events that will alter their behavior. These occur during moments of high tension, which adds to the emotional impact. The plot is also mature.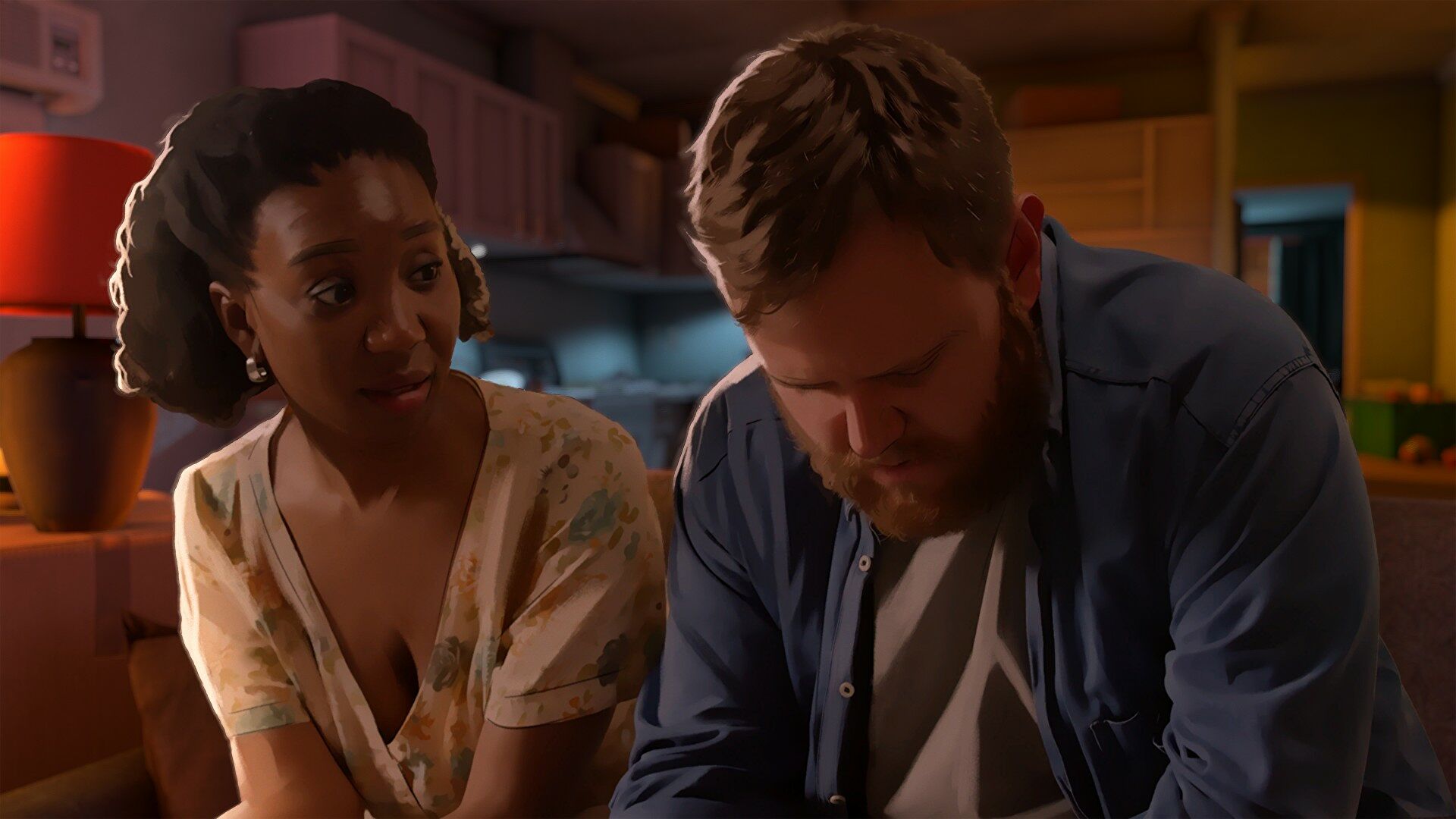 As Dusk Falls is a branching adventure game with branching narrative. The players' choices will determine what happens to the characters and the narrative. It uses a distinctive art style and real actors. Furthermore, there is also an option for multiplayer with eight players. As Dusk Falls will launch on July 19 for PC, Xbox One, and Xbox Game Pass. However, I'll be able to review it for the Xbox One and Xbox Game Pass shortly.
Graphics and Performance:-
As Dusk Fall is an upcoming narrative video game developed by Interior/Night, a studio led by Caroline Marchal. This game is based on prestige TV shows and features stunning art style. However, it will be available on PC, Xbox One, Xbox Game Pass, and Xbox Series X/S consoles. As Dusk Falls takes place in a small town in Arizona and follows the lives of several characters as they try to find the perfect way to solve a robbery. The game's graphics are stunning and the game's performance is great.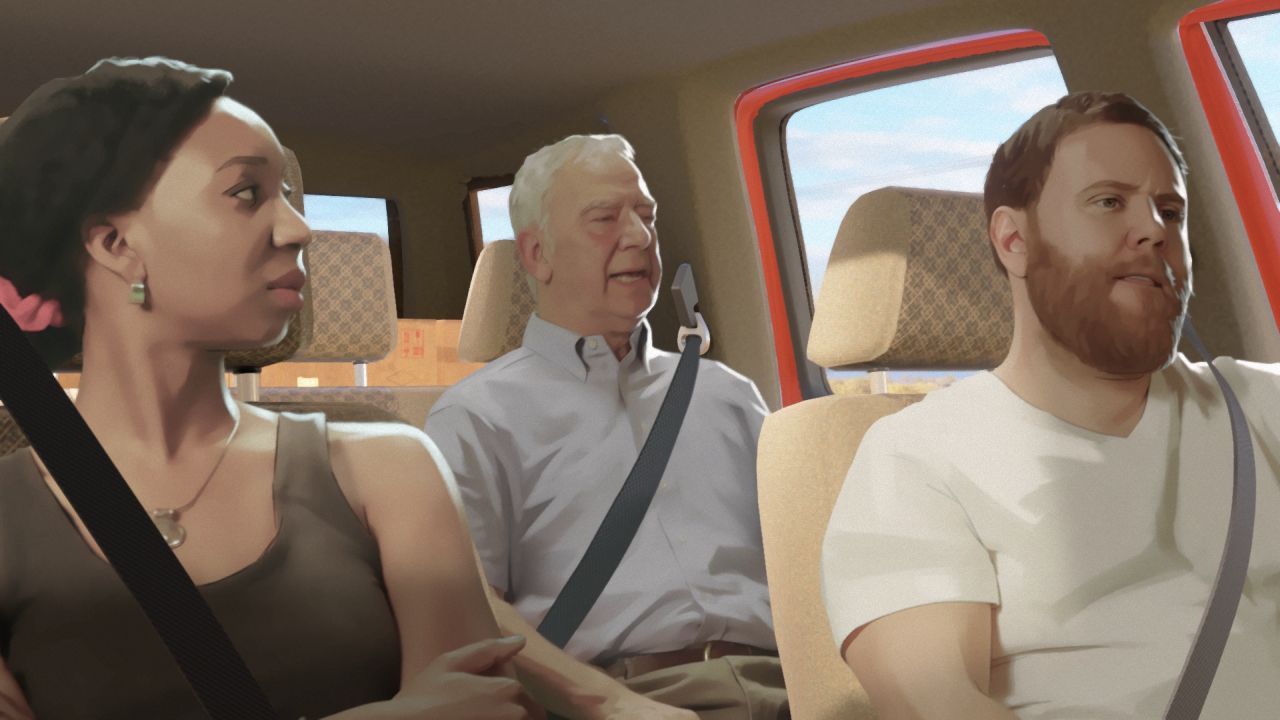 As Dusk Fall's graphics and animation style will appeal to fans of comic books, motion comics, and visual novels. The game cleverly blends two-dimensional character stills and moving backgrounds. Furthermore, quick Time Events happen throughout the game during tense moments. As Dusk Falls 2022 has a unique style that sets it apart from its predecessors. If you like the way you play, you'll likely have a good time.
Game Engine:-
As Dusk Falls is a narrative game developed by the indie studio Interior/Night. It is inspired by a series of prestige TV shows and starts out with a robbery in a small town in Arizona. There are multiple characters in the game and you are given various objectives to complete. As Dusk Falls will be available for PC, Xbox Series X/S, and Game Pass.
In this visual novel, players are introduced to various characters and their tales. There are many standout features and design decisions in As Dusk Falls, but the biggest one is the art style. While many gamers are critical of the game's art style, it is a good way to save 3D modelling, physics engines, and modern game design from being ruined by the uninspired visual style.
As Dusk Falls offers a cooperative mode where up to eight players can express their preferences. However, the game is available in local and online multiplayer, and includes an optional Quick Time Event. Unlike some other visual novels, As Dusk Falls is rated M for mature themes. The game requires Xbox Game Pass Ultimate and Xbox Live Gold to play. You must also be aware of the game's mature themes.
What is the other Platforms Release?
As Dusk Falls is an upcoming game from the developers at Interior/Night. It will launch on July 19 on Xbox One, PC, and Game Pass. The game has also received positive reviews, and is set to have an action-packed storyline. The game is set to be a cinematic adventure game that puts you in the shoes of a series of people caught up in a robbery in 1998.
As Dusk Falls is being developed by former Quantic Dream developers. It will be released on PlayStation 4, Xbox One, and PC through the Game Pass subscription service. However, the game is set in the American southwest and follows the lives of two families who intertwine over the course of thirty years. Players will be given many choices based on the events that unfold in their lives and these can have major effects on how they play the game.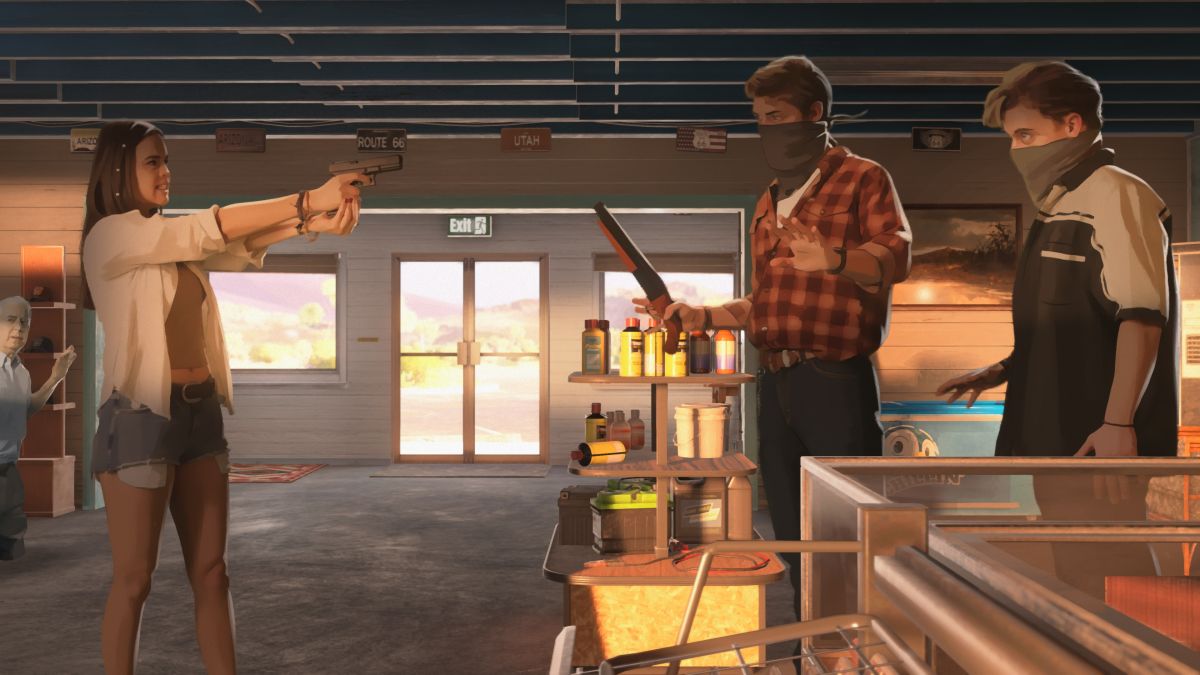 As Dusk Fall's gameplay is similar to other choose-your-adventure games. Players will follow different characters through different settings. This includes online and local multiplayer. However, the game has a companion app for mobile devices that will aid players in their gameplay. If you have a tablet or mobile phone, you can play the game on these platforms. This way, you can play the game with friends and share your experience.
Price and Availability:-
As Dusk Falls is an upcoming Xbox exclusive, which is available on the day one Game Pass. It is set in a small town in the state of Arizona, and is filled with unique visual design and voice acting. Furthermore, the gameplay involves traversing the town and rescuing a lost girl. You must make sure that you have a strong party, so you can defeat your foes.
As Dusk Falls is a multi-faceted game that follows the lives of two families over a thirty-year period. However, the game begins in 1998, but then gradually widens out to include multiple points of view as it explores the past, present, and future. As Dusk Falls boasts a cinematic style and digitally rendered characters, players will experience an immersive adventure that feels like a graphic novel. The game will challenge players to think critically about their actions and the consequences they make.
As Dusk Falls is a narrative game, but it doesn't feel like a typical game. It's not as linear as games like Heavy Rain, Detroit: Become Human, and Beyond: Two-Party DLC, and it's not as story-driven as the previous games in the series. Lastly, it feels more like an interactive show, such as Black Mirror: Bandersnatch, with some 'quick time' events that can make players think more.
Summary As Dusk Falls Game Review:-
As Dusk Falls is a choice-driven adventure game set in a small Arizona town in 1998. The game is split into two chapters – one before the hostage situation begins, and the other during it. Vince, a former airplane mechanic, is caught in a lawsuit over an accident that occurred on the job, and he and his family have been driving around Arizona for several years when their car goes off the road.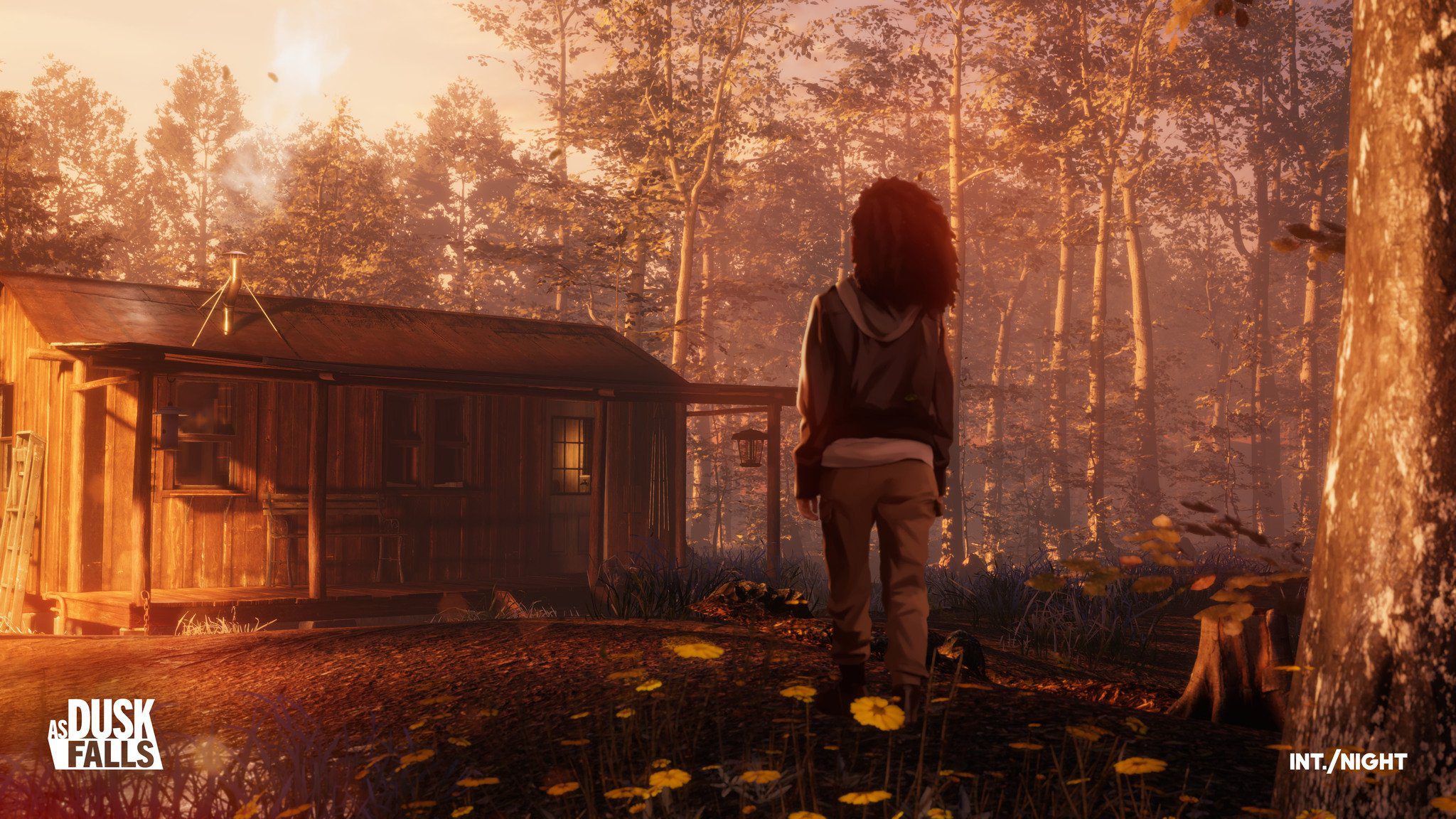 The first title of the indie studio INTERIOR/NIGHT, As Dusk Falls is a branching, story-driven game that can be played solo or in co-op with up to eight players. The game has a unique art style that the developers have said is inspired by prestige televised dramas. As a result, As Dusk Falls feels both unique and familiar, making it an ideal choice for gamer alike.
Lost in Random Game Review – 2022
As Dusk Falls' presentation is unique, and its fusion of 2D and 3D rendering makes for a visually appealing experience. The game has real actors, which lends it a more human touch than Bandersnatch did. Despite, the game's unconventional aesthetic, it makes up for its lack of substance by pushing the limits of interactive gaming. However, As Dusk Falls game review is one of the most experimental Xbox games to come out in recent years.
Please Comment if you liked our article As Dusk Falls Game Review 2022. Hopefully, you would have liked our article As Dusk Falls Game Review 2022.
If you want to read more interesting blogs like As Dusk Falls Game Review 2022, then regular visit our website. You Can watch interesting videos on our YouTube Channel.