Samsung Galaxy Z Fold 3: Redefining Foldable Technology:-
In the ever-evolving landscape of mobile technology, the Samsung Galaxy Z Fold 3 emerges as a pioneering force. It is challenging conventions and pushing the boundaries of innovation. Seamlessly integrating cutting-edge features. An exquisite design, extended battery life, and an unparalleled display. However the Galaxy Z Fold 3 stands as a testament to Samsung's commitment to redefine the possibilities of foldable technology.
Samsung Galaxy Z Fold 3: Redefining Foldable Technology:-
Design and Build Quality: Engineering Excellence:-
At the heart of the Galaxy Z Fold 3's design philosophy lies a meticulous engineering process. Meticulous engineering process is a process that marries form with function. The hinge mechanism, a critical component in foldable devices, has been meticulously refined to ensure a seamless transition from smartphone to tablet-sized display. However, this transformation is both smooth and satisfying, demonstrating the culmination of Samsung's relentless pursuit of engineering excellence. However, its foldable technology make it more great.
The introduction of an Armor Aluminum frame and Corning's Gorilla Glass Victus adds to the device's durability. Although it is also creating a smartphone that can withstand the demands of everyday use. The inclusion of an IPX8 water resistance rating further elevates its robustness, offering a level of protection that was previously unthinkable in foldable technology smartphones.
Display Innovation: A Visual Marvel:-
A defining feature of the Galaxy Z Fold 3 is its pioneering display technology that opens up new avenues for immersive experiences. Unfolding the device reveals a generous 7.6-inch Dynamic AMOLED 2X Infinity Flex Display that boasts impressive vibrancy and deep contrasts. The display's adaptive 120Hz refresh rate, combined with its HDR10+ certification, translates to a viewing experience that's not just smooth, but breathtakingly vivid.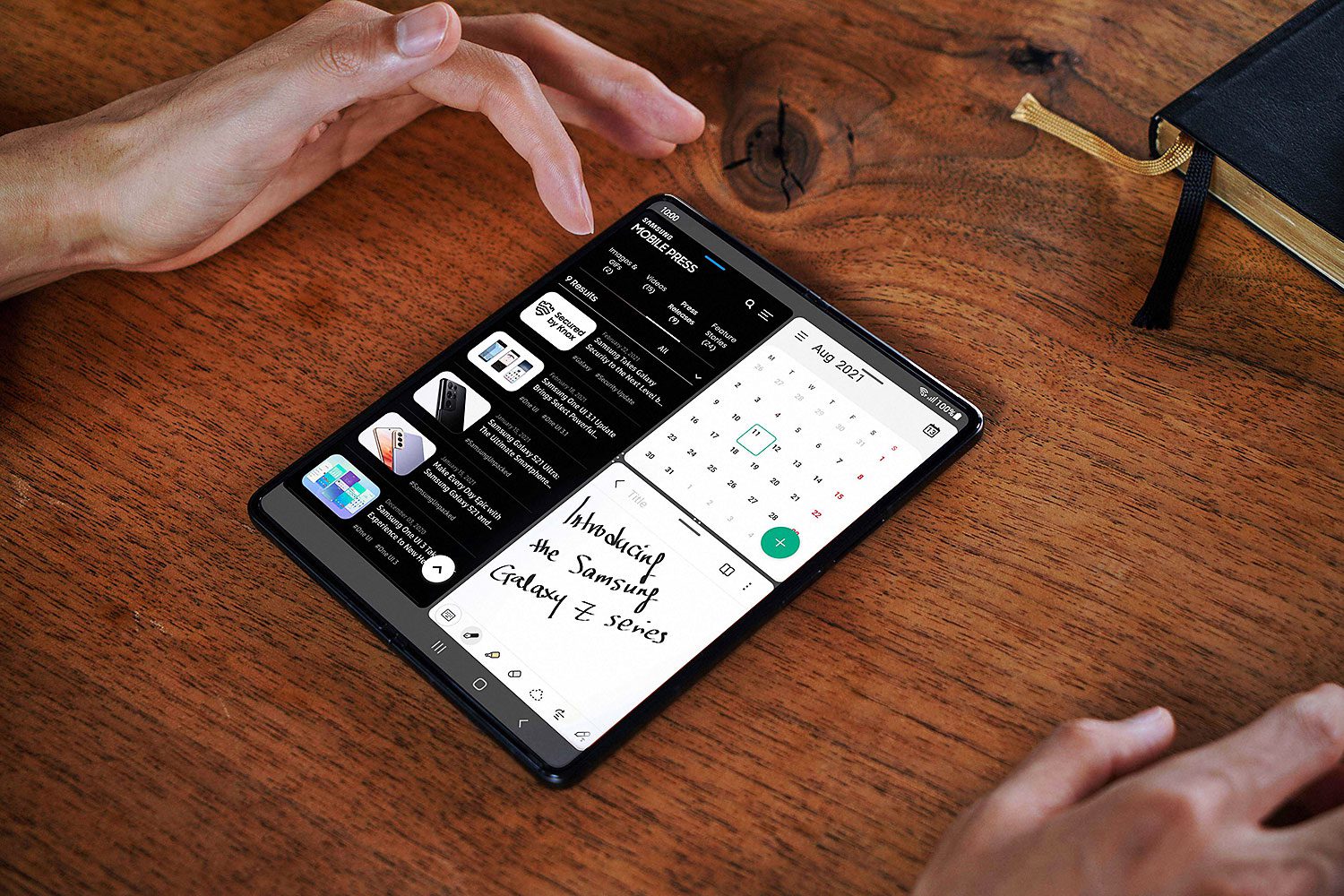 The external Cover Display, now expanded to 6.2 inches. And it delivers a crisp and vibrant Super AMOLED panel that adds a layer of convenience for quick interactions and notifications. This dual-display approach bridges the gap between traditional smartphones and foldable technology devices. Meanwhile it also offers users a versatile tool for a range of tasks.
Processing Power and Performance: The Heart of Innovation:-
Under the elegant exterior of the Galaxy Z Fold 3 lies the power of the Qualcomm Snapdragon 888 chipset. It's make it a true powerhouse of processing capabilities. Paired with 12GB of RAM, the device effortlessly handles multitasking, seamlessly transitioning between applications and tasks without any noticeable lag. Therefore, the Galaxy Z Fold 3's processing power is a testament to Samsung's commitment to delivering a seamless user experience. Whether it's for productivity, entertainment, or both.
Camera Excellence: Capturing Life's Moments:-
Samsung's legacy of exceptional camera technology is evident in the Galaxy Z Fold 3's sophisticated triple-camera system. Comprising a 12MP wide lens, a 12MP ultra-wide lens, and a 12MP telephoto lens. Likewise this triumvirate of lenses works in harmony to produce images that are rich in detail and vibrant in color. From capturing sweeping landscapes to intricate close-ups, the Galaxy Z Fold 3's camera system excels across a range of photography scenarios.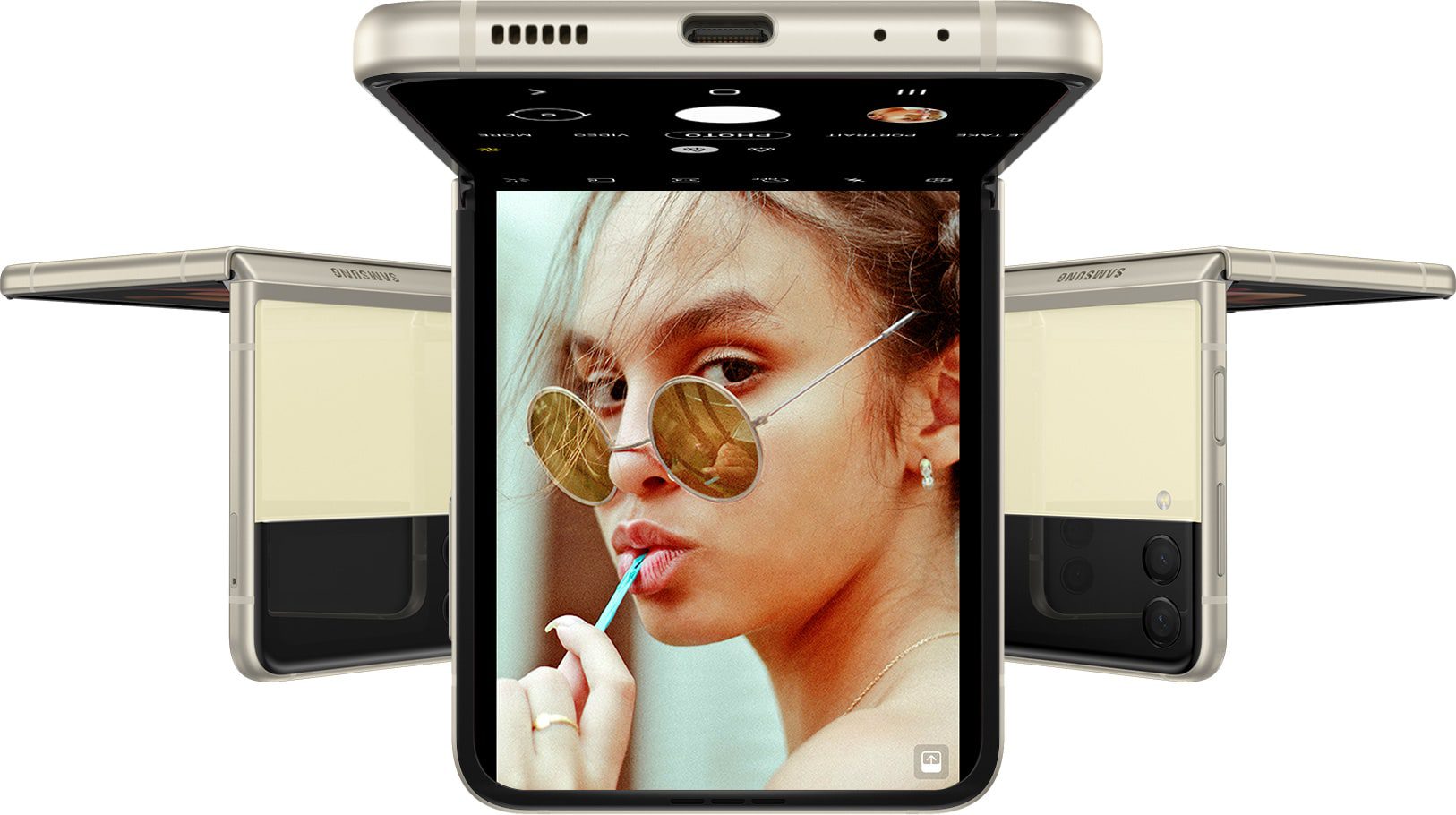 The under-display camera on the main screen takes innovation to new heights, offering an uninterrupted viewing experience while maintaining the quality of selfies and video calls. This integration showcases Samsung's commitment to blending advanced technology with user-centric design.
Battery Life and Charging: Powering Your Experience:-
A device of this caliber requires substantial battery life to meet the demands of modern users. The Galaxy Z Fold 3 rises to the occasion with a dual-cell battery setup that boasts a combined capacity of 4400mAh. Above all, this configuration ensures that the device can seamlessly accompany you through a full day of usage, encompassing work, entertainment, and everything in between.
To further enhance convenience, the Galaxy Z Fold 3 supports 25W fast charging, enabling users to swiftly recharge their device when time is of the essence. This feature is a nod to the contemporary need for efficient and effective charging solutions.
Enhanced S Pen Support: Unleashing Creativity:-
One of the defining features of the Galaxy Z Fold 3 is its expanded S Pen support. Available as the S Pen Fold Edition or S Pen Pro, this accessory takes user interaction and creativity to new heights. Whether you're jotting down notes, sketching intricate designs, or editing photos with precision, the S Pen transforms the device into a versatile canvas, catering to both productivity and artistic expression.
Software and User Experience: Seamlessness Redefined:-
The Galaxy Z Fold 3's software experience is anchored by Samsung's acclaimed One UI. This user-centric interface adapts seamlessly to both the traditional smartphone format and the unique foldable design, ensuring an intuitive and cohesive user experience. The Multi-Active Window feature redefines multitasking, allowing users to run multiple applications concurrently. App Continuity ensures a smooth transition from the Cover Display to the main screen, creating a fluid and natural user experience.
What is Bitcoin and blockchain Technology, How Does it Work?
Conclusion: A Glimpse into Tomorrow:-
Firstly, In a world where technological innovation is relentless. That's why the Samsung Galaxy Z Fold 3 emerges as a beacon of progress, redefining the limits of smartphone technology. Secondly, from its durability to its display technology, processing power, camera capabilities, and extended battery life. The Galaxy Z Fold 3 is a testament to Samsung's dedication to pushing the envelope of what's achievable.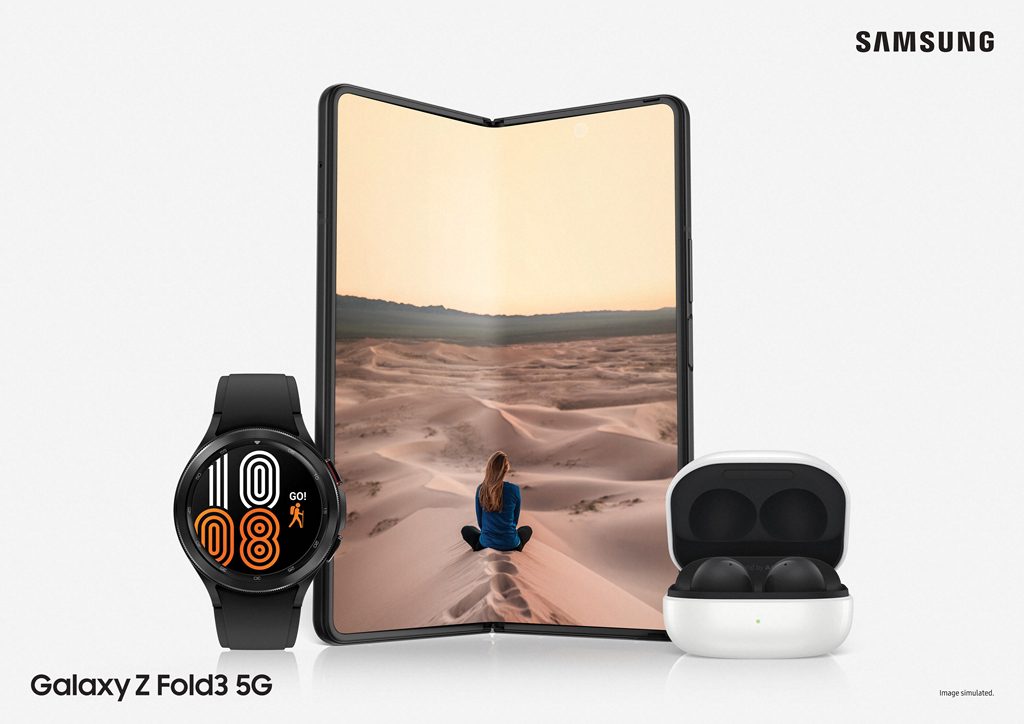 Amidst an industry often dominated by uniformity, the Galaxy Z Fold 3 dares to be different. It is setting new benchmarks for what a foldable device can deliver. However, it's not just a smartphone; it's a testament to human ingenuity and a step toward a future where innovation knows no bounds. For those who seek to embrace the forefront of smartphone technology. Above all the Samsung Galaxy Z Fold 3 is a remarkable embodiment of limitless potential. In other words, it is showcasing a world where the boundaries of technology continue to expand. As we hold the Galaxy Z Fold 3 in our hands, we glimpse the promise of endless possibilities in the ever-evolving journey of technology and discovery. However, its foldable technology make it more great.
If you want to read more interesting blogs like What is Bitcoin and blockchain Technology and How Does it Work?, then regular visit our website. You Can watch interesting videos on our YouTube Channel.